Welcome to Build-A-Pool's national library resource of swimming pool plans. If you ever wanted a convenient tool for helping identify the swimming pool design of your dreams, this is the perfect place to start. Selecting a stock plan is your first step in our fun process of swimming pool design customization and price modeling. Before you begin your search, here are some great tips in helping you find designs most appropriate for your setting: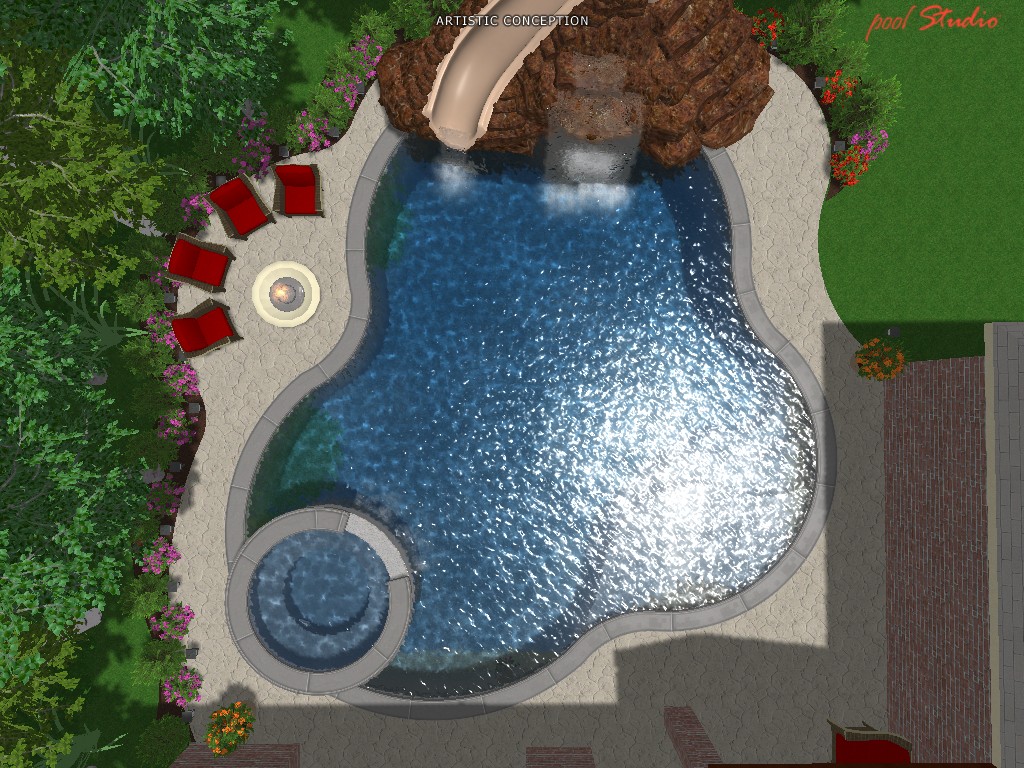 Make your point of reference as if you are standing on the back patio looking out across the future pool location
"Geometric pools" are the professional name for "square, rectangle, and straight lined" pools
"Free Form pools" are the professional name for "round edge pools"
200-400 sq ft pools are for tight budgets and tight spaces (courtyard pools)
400-600 sq ft pools would be the typical range of family or social pools
600+ sq ft pools would begin the range for executive and estate pools
Sub terrain and access may have an impact on your final pool design selection
Once you have completed your stock plan selection, and reached a point that you are serious about price modeling your dream pool or advancing to custom designing for your property, please complete our "Wish List" questionnaire.
Design Video Library
Our design video library illustrates our virtual tour design work, which we provide all of our clients during the design phase of our relationship. These are live working designs for active clients. They should help capture a sense of direction and creativity for your own property. If you see something you like, don't hesitate in contacting us by filling our our "Wish List" form or Contact us form. Your dream is actually only days away from reality.  That is Build-A-Pool.